Still delivering please call for quote, collection by appointment only!
Search for Grademore on Facebook and like our page, for more regular stock updates and pictures!
Sleepers, Telegraph Poles & Crash Barriers
Grademore (Sleepers) Ltd are one of the countries leading suppliers of new and reclaimed railway sleepers, telegraph poles and crash barriers. Based in the heart of rural Norfolk, we have the infrastructure and delivery network to supply to most areas of the United Kingdom.
Delivery Service Available
We can deliver any large purchases to most parts of the United Kingdom. Contact Us for further details.

Ideal for bunkers, winter tees, bridges, banking & retaining, nets for driving ranges (Telegraph Poles) plus many other uses around the golf course.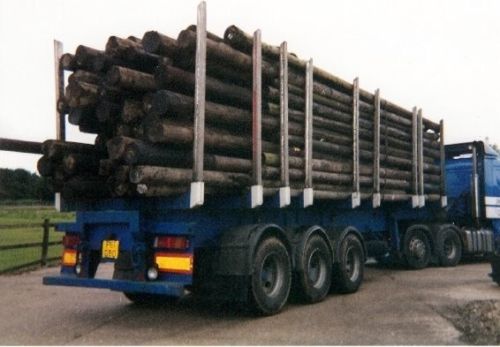 Sleepers
Poles & Barriers